Hiring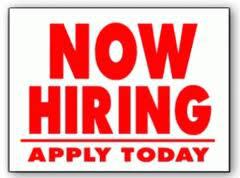 PLEASE READ all the pages about our agency on this website before filling out hiring form. It will answer most of your questions.
-Entertainers
We require all ladies to be over 18 years of age with the legal right to work and reside in the US.
We also require accurate, and recent photos taken within the last three months.
In addition to this you must be willing to attend an informal interview, as this gives us the opportunity to meet each other in an amicable and friendly environment. This allows us to become better acquainted with one another. Furthermore please send photos that illustrate a true reflection of your appearance and physique, to eliminate the intention to mislead. Please ONLY apply if you accept and satisfy all the terms mentioned above.
The advantages of joining our agency is that all the marketing, promotion cost and security checks are conducted by us. Hence this eradicates the necessity for you to conduct all of this promotion and security checks yourselves, as you will consent to delegate these tasks to us. Furthermore, our clients are extremely well mannered, kind and caring gentlemen who will treat you with respect and like the ladies that you are.
If you honestly believe to fill the requirements, please contact us to arrange an interview.
We are a very serious and professional agency, we look for ladies who respect the agency and its clients just as much as we respect our models.
If you would like to be considered to be a Fobbidden Fruit Model, please fill our the form below and submit photos for initial screening. It does not have to be professional by any means. We ask only that it's clear and properly representive of you. Applications that do not include photographs will be ignored.
NO nudes, but we should have a good & complete idea of
your look for consideration, take a couple top to bottom front & back pics. Pics can be
in bikini or bra & panty, head shots pics (hold up sign with the date), FULL BODY PICS
(hair to toes must be visible to camera)


Important notice:
Please DO NOT CALL our company number; it is for client use only.

All information sent to the Forbidden Fruit referral Angency will be kept confidential within our company

Send us your information only if you fit our requirements.
1. By confirming below, I represent that I have read and agree to all of the terms of this agreement.
2. I certify that I am over the age of 18 years old.
3. I request that The Forbidden Fruit referral Agency post / display my advertisement on the The Forbidden Fruit referral Agency website.
4. I authorize The Forbidden Fruit referral Agency to change or edit any of the material provided by me as The Forbidden Fruit Agency sees fit. I agree that The Forbidden Fruit referral Agency has the right to reject any ad materials provided by me for any reason whatsoever.
5. I agree that all materials provided to The Forbidden Fruit referral Agency shall become the property of The Forbidden Fruit Agency to use as it sees fit. I also irrevocably grant The Forbidden Fruit referral Agency permission to treat such materials as if they were in the public domain.I agree to indemnify and hold The Forbidden Fruit referral Agency free and harmless from any and all claims arising out of or in any manner related to any materials provided by me to The Forbidden Fruit referral Agency.
6. I agree that The Forbidden Fruit referral Agency assumes no liability whatsoever for any replies or any actions arising out of any replies to any advertisement posted on the The Forbidden Fruit Agency site.
7. I agree that The Forbidden Fruit referral Agency shall not be liable for any failure of performance, error, omission, delay in operation or transmission, communications line failure, theft or destruction or unauthorized access to or use of records, whether for breach of contract, tortious behavior, negligence or any other cause of action.
8. This agreement serves as the entire agreement between the parties and may be amended upon notice by The Forbidden Fruit referral Agency. The Forbidden Fruit referral Agency may provide notice to the model by E- mail, conventional mail or by a general posting (indicated by the word "Notice") on its web page.
The Forbidden Fruit referral Agency will consider ladies of all races and all sades of color.